Submarine from the 2. Worldwar
Drive time: 5 minutes, depth: 32 - 34 m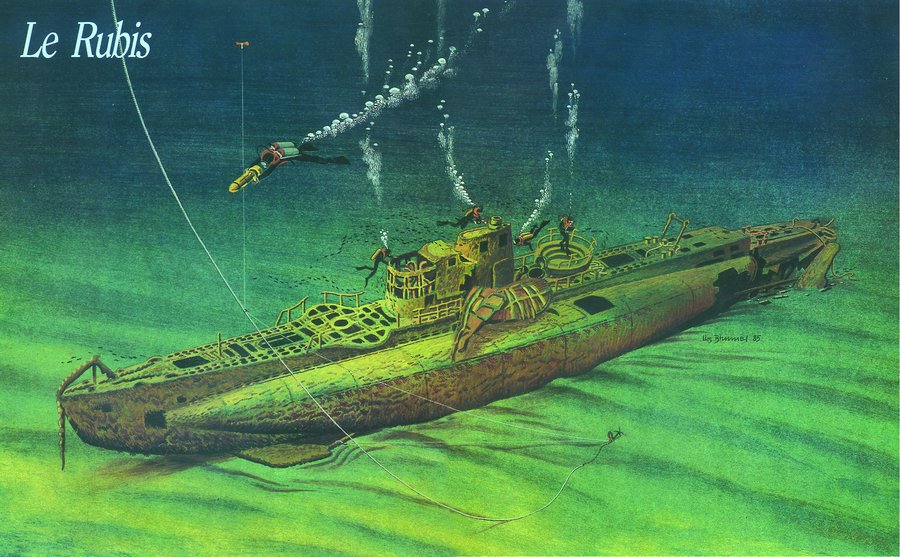 Sink down on the rope into the blue and detect the contours of the submarine on around 15 meters - this will probably be one of your most powerful diving experiences!
The "Rubis" was applied during the 2nd World War II by the French Navy as a minelayer. She was sunk on 31.01.1958 honorably.
From then on the submarine was used as a sonar target practice for the french navy. Later she was discovered by divers.
Today the submarine is one of the three most beautiful dives in the Mediterranean sea and is known from here to the United States.
On this dive you meet huge morays, conger eels and huge schools of fish as they are known only from the South Seas. Further more you can find here enormous groupers hanging around!
Just a 5 minute boat ride from the base!